Everybody wants healthy legs that feel good and look great. While for some of us, this means a visit to St Johns Vein Center for Varicose Vein or Spider Vein treatment, all of us can have great legs through exercise, avoiding the sun, and eating well. Take action – don't let issues that are easy to improve keep you from enjoying the good times outside with family and friends, read our tips on how you can get great legs this summer!
Leg Exercises for the Pool
Working out is even more fun when you're splashing in the pool. Water is one of the best fitness tools as it provides resistance for strengthening muscles and boosts cardio intensity. It also makes workouts easier on joints and reduces injury since it supports some of your weight. Try a water workout to sculpt your legs and core, not to mention get your heart rate up!
Leg Healthy Recipes
While you may be used to eating for heart health, you may not be aware of how nutrition impacts leg health. Just like good nutrition is important for maintaining a healthy heart, it is also important for maintaining healthy veins, including your leg veins. Summer is a great time for healthy eating since so many fruits and vegetables are in season and easy to find.
For a list of vein healthy recipes visit our Pinterest page.
Protect Your Skin
Unfortunately for sun lovers, spending time in the sun increases your risk of skin cancer and early skin aging. To decrease this risk, it is recommended to use a quality sunscreen regularly. Look for one with Broad-Spectrum SPF value of 15 or higher, such as Neocutis JOURNÉE -Day Moisturizer & Broad Spectrum Sunscreen SPF 30 30ml.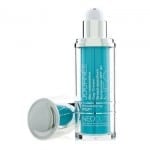 JOURNÉE is a multifunctional cream that helps restore moisture and provides broad-spectrum UVA/UVB SPF 30 sun protection. A blend of PSP®, hyaluronic acid, powerful antioxidants and broad-spectrum SPF 30 help rejuvenate, hydrate, protect, nourish and revitalize skin's appearance; all in just one application!
For your body, ensure you are incorporating important sun protection measures including: limiting time in the sun, especially when the sun is strongest, from 10am – 2pm, cover up with long-sleeved shirts, pants, hats, and Complete UVA/UVB Protection sunglasses.
If you have varicose veins, spider veins, or questions about additional ways you can get or keep you legs healthy, Contact St. Johns Vein Center, or call 877-640-VEIN (8346) to schedule your FREE vein screening!